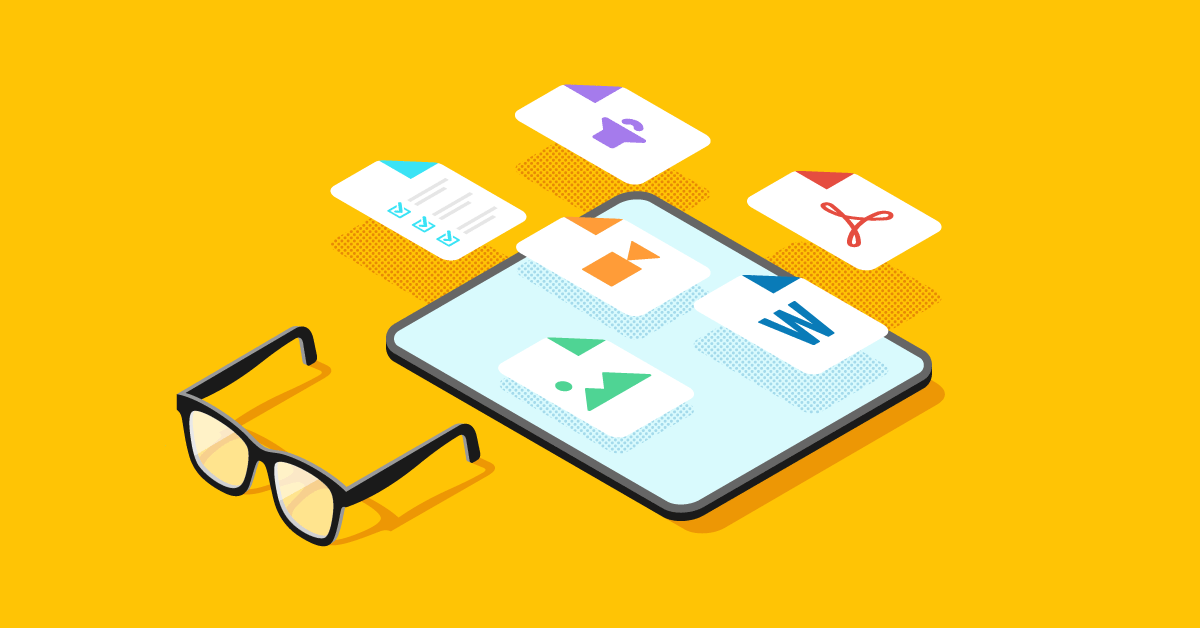 7 Key Features of eLearning Authoring Tools: What You Need to Consider
Helen Colman
Helen is an editor and content strategist at iSpring. She enjoys combining in-depth research with expert knowledge of the eLearning industry.
7 Key Features of eLearning Authoring Tools: What You Need to Consider
Selecting an eLearning authoring tool can be a big decision. Your choice of a tool will make or break your content development, so it's important to choose one that has all the features you need.
There are a lot of options on the marketplace and comparing them can be a bit overwhelming as they all have different feature sets, workflows, and their own strengths and weaknesses. The type of courses you want to create will inform your choice of what you consider to be essential features. For example, do you need to quickly get an existing PowerPoint course online? Perhaps you want a slick and modern 'app' style look for your course? Or maybe you have a lot of videos you need to edit and need a tool that has that already baked in?
In this article, we'll look at seven key features of eLearning authoring tools.
1. Quizzes and surveys
This is an essential feature for an authoring tool, because it allows you to create knowledge checks and get feedback from learners at key points within your course.
When considering an authoring tool, see how many question types you can use, such as multiple-choice, matching activities, and fill-in-the-blank. The more varied the question types, the more flexibility you will have to engage your learners.
You should also check how easy it is to insert these as knowledge checks, quizzes, or more formal assessments within the structure of your courses.
2. Video lectures and screencasts
Video content is always more engaging than plain text on a screen. Look for an authoring tool that has you covered for the three common types of video that are used in eLearning:
Video tutorials. These are usually in the form of how-to videos, with helpful comments, texts, call out boxes, and other inserts.

Talking head screencasts. This is a popular format for creating video tours of software apps, for example, in which you show both your screen and the video from your webcam simultaneously.

Software tutorials. This is a type of screencast where the tool automatically detects when you move the mouse, use hotkeys, click screen elements, and type, and adds visual cues for these actions to the video that you can edit later.
It's also a good idea to investigate which editing features the tool provides. At the very minimum, it should be able to cut out unwanted footage and merge various clips together.
3. Interactions
A key benefit of eLearning is the engaging interactive elements that can't be found in offline training.
Here, there are a couple of things you will need to decide that will affect your choice of authoring tool:
Do you want to be able to create complex custom interactions that require programming skills and require having team members with these skills?

Do you want your course to be interactive, but don't have the time, skills, or resources to develop interactivity from scratch?
If you answered yes to question 1, then look for authoring solutions that allow users to get creative with coding and create triggers, variables, states, and other functions programmatically. These tools tend to fall on the side of traditional eLearning authoring tools and have a steep learning curve, but provide the freedom to develop deeply customized interactions.
If you answered yes to question two, find out how many interaction types the solution offers out of the box and if they fulfill your requirements.
4. Branching Scenarios
With branching scenarios, you provide your learners with choices at certain key points in the training journey that affect the flow of a course. In contrast with standard linear courses, branching provides learners with individual learning paths and gives you a more nuanced way to assess their knowledge.
For example, you can direct learners to content having additional information if they didn't perform well on a test or allow them to select which section of a course they want to explore next.
5. Dialog Simulations
A dialog simulation - or conversation simulation - is an interactive activity that helps learners practice their communication skills. There are numerous applications for dialog sims in eLearning, but it's particularly useful for customer service type training, sales training, and anything that is script or negotiation based.
If you anticipate a need for this type of training, check how this feature is realized in the platform. You're looking for a baked-in implementation that utilizes a built-in editor for creating these types of exercises within the platform with easy drag-and-drop or block-based builders.
As an example, if you want to develop a training for consumer electronics sellers, you would pick a character that will represent your potential customer, select a suitable background, and write questions and their various possible replies. A visual tree of solutions will help you manage multiple paths and endings.
6. SCORM Compliance
Your eLearning content needs a home. Once you have completed your course, you need to publish it where learners can access it. eLearning courses are typically published to a learning management system (LMS).
An LMS is a platform used to store, manage, deliver, track, and report on organizational training. It will also help automate day-to-day tasks like assigning courses, grading, and running reports.
Depending on how you want to track your courses, you will need to publish content in a format that can 'talk to' the LMS. These publishing formats are called eLearning standards. The major eLearning standards are:
SCORM 1.2

SCORM 2004

AICC

cmi5

xAPI (Tin Can)
The most common format is SCORM. If you publish your course to SCORM, it is pretty much guaranteed to work with any LMS.
If you already have an organizational LMS, explore a list of recommended authoring tools that are compatible with that LMS on the vendor's website. This is crucial, because the wrong choice of tool may lead to a loss of important reporting functionality.
7. Mobile Learning Support
Mobile devices are now an integral part of daily life - and this includes how people expect to consume learning. Not every authoring tool can export perfectly responsive courses that will look exactly as you intended on every device, because in order to work on mobile devices, your interactive courses need to be in an HTML5 format.
As well as being responsive, your course should also be adaptive, which means it should adapt to the screen size of the device being used and the orientation: portrait or landscape.
There are generally two ways that authoring tools offer solutions for developing responsive courses:
Manual: Some tools offer a manual setup to allow you to create multiple versions of your course for different devices. For each version, you will need to manually adjust elements like the layout, and move and resize controls, change font and image sizes, and possibly 'hide' certain assets in different versions. This can be a tedious process, and this option is becoming far less popular.

Automatic: Many modern authoring tools produce adaptive courses that automatically resize to fit smartphones and tablets. This means no time-consuming manual tweaking is required; you simply create a single master eLearning course and it will play as intended however it is accessed.
Summary
It is important to invest some time and do your homework before choosing a tool for developing e-courses in order to make an informed decision, as this decision will impact the type and quality of eLearning you are able to produce.